Revolutionizing Farm to Fork Food Safety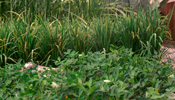 Agriculture
Helping to automate real-time supply chain audits, Disney CHEFS® for Agriculture captures, tracks and monitors safety data on key commodities.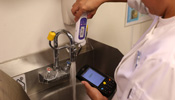 Manufacturing
Disney CHEFS® for Manufacturing automates the real-time inspection of commodities as they enter the plant and track through the process following good manufacturing practices and assist with accomplishing USDA, FDA and GFSI certifications.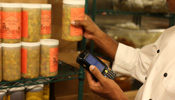 Distribution
From the loading dock to the cooler, Disney CHEFS® for Distribution helps to demonstrate the real-time of the critical control points of trucks entering the facility and tracking product storage, retrieval and subsequent selection for delivery. Critical points include safety, sanitation and other processes to reduce risk.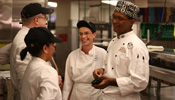 Food service
At the heart of the system is Disney CHEFS® for Food Service for managing key critical control points for food safety, quality and sanitation. In addition to safety, CHEFS® is a system of record for many quick service and table service applications to help integrate all of the necessary back of house functions.
Infrastructure
Connecting handheld devices to their environment through multiple methods of communication.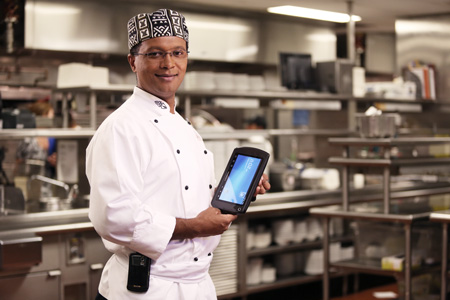 Disney CHEFS® software, powered by ICertainty
Disney CHEFS® revolutionizes the way we look at food safety. Through the use of technology, CHEFS® streamlines the auditing skills and technical skills required to drive the right behavior, at the right time and place to the right person. Providing the ability to provide real-time compliance from farm to fork allows those responsible for serving food safely to move from hindsight to insight to foresight when studying data and trends over time. For more information on Disney CHEFS®, please contact our technology licensee ICertainty at www.Chefsfoodsystem.com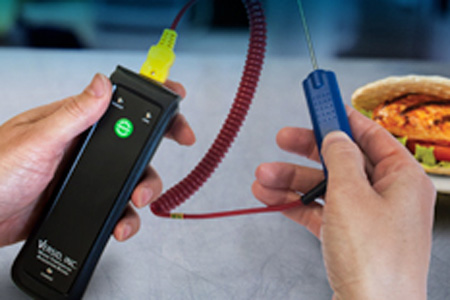 Versid Synchronized Temperature Probes, Featuring Disney SyncLink® Technology
Synchronized temperature probes connect with the Disney CHEFS® system and seamlessly record temperatures of food. Temperature probes may be static, such as monitoring the temperature of a freezer, or wireless to easily stream temperature data directly into the Disney CHEFS® Food Safety System.
To view product information or purchase a Versid Temperature Probe featuring Disney SyncLink™ technology, please visit Versid website at www.versid.com.