Disney Weather Check
WEATHER MONITORING
Disney Weather Check provides real-time weather forecasting and alerts specific to one's location including procedures to follow related to inclement weather.


Weather Safety
Disney Weather Check is an integrated weather forecasting and mobile system that provides the most accurate weather for Disney Parks and Resorts. The accuracy of the system is driven by on-site sensors and 24-hour meteorological services provided by Earth Networks and real-time interactive maps and alerts available through the WeatherBug app. Disney Weather Check enables users to receive alerts and weather maps specific to their location and the procedures to follow related to inclement weather.
Disney Weather Check
WeatherBug
Disney Parks and Resorts and WeatherBug are working together to create an innovative safety weather solution for use by anyone around the world. The WeatherBug solution is an innovative product that combines Disney's technical expertise with WeatherBug's technology platform to provide companies with top-of-the-line tools for weather tracking including alerts, real-time interactive maps and a rules engine that provides guidelines that comply with unique safety policies and procedures related to inclement weather.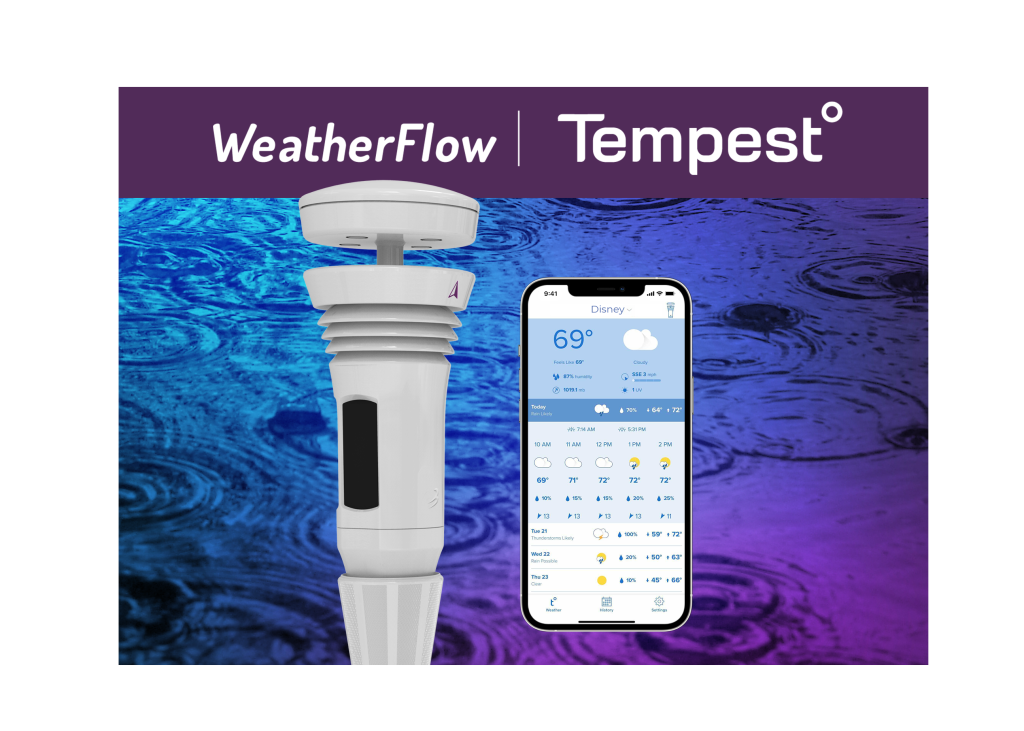 WeatherFlow
The weather technology company provides cutting-edge weather monitoring, proprietary Nearcast™ Technology via their flagship Tempest Weather System, WeatherFlowOne SaaS tools, and a suite of related apps and services to further strengthen operational planning at Disney properties and similar locations around the world.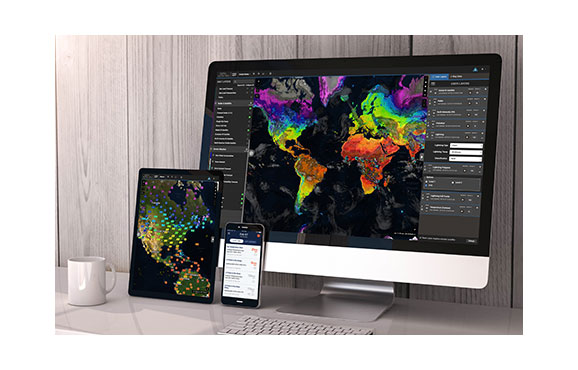 Earth Networks
Earth Networks, the global leader in weather and lightning monitoring and alerting, is a longtime provider of weather safety solutions to Disney Parks and Resorts.
The Disney Weather Check technology collaboration offers Earth Networks customers an operational playbook for dealing with severe weather situations that can interrupt business continuity, packaged as specific functionality within its products such as Sferic Maps, a real-time visualization and alerting platform and Sferic Siren, an outdoor mass notification system.
Earth Networks helps parks, schools, sports teams, state and local governments and enterprises manage weather threats with automated alerts, forecasting, and detection of dangerous conditions like lightning, high wind, and heat.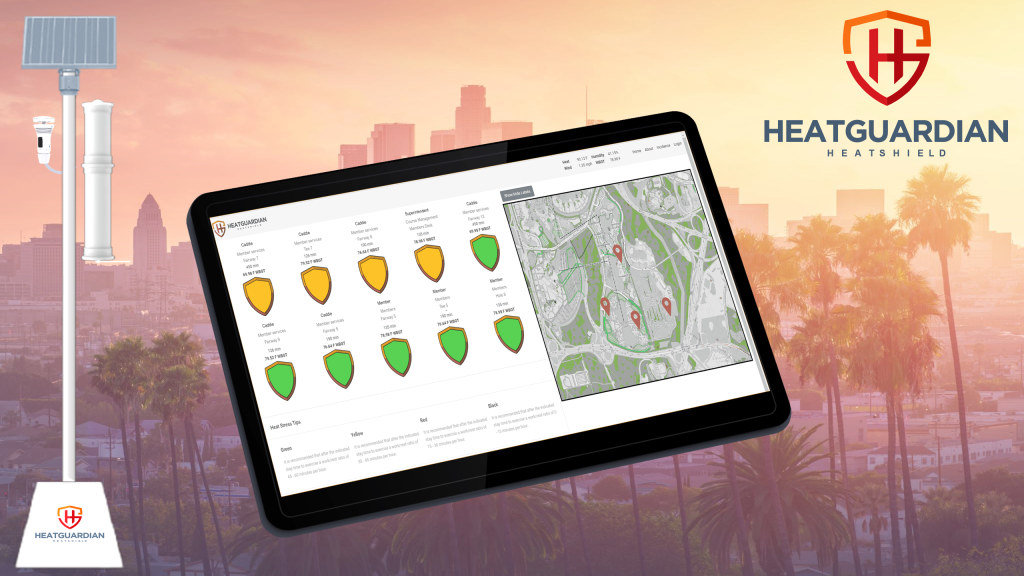 HeatGuardian
The most effective way to start creating your heat illness prevention plan is with proactive environment monitoring. HeatGuardian™ HeatShield compatible with Disney Weather Check is an integrated weather observing, forecasting, alerting solution that provides the most current heat stress data using calculations based on clinically gathered gold standard data over the last 30 years.